Southland Champs - Birchwood 2011
Rolling green hills, berms, ruts, table tops and step-ups.  Western Southland's Birchwood Station, groomed and watered, mostly by nature, no dust, just moist traction. Two fun flowing roller coaster tracks, a weekend of motocross, complete with minis (from as far away as Greymouth), that was the awesome 2011 Rock FM Southland MX Champs.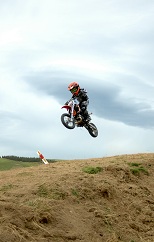 Talented local Travis McKenzie dominated the 8-11yrs 85 class.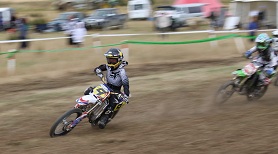 Courtney Duncan did the same to the older 85's, but lost the first lap "Dash 4 DRD" in round three, for a free twelve month DRD subscription to Joel Meikle. Second for the weekend was Woodville 85cc GP winner, local Jordan Wilson. Another local, Kyle Hartley, on his debut ride in the class was third overall.

Rangiora's Micah McGoldrick had a perfect score in the junior 125/250 class, from Jordan Wilson who rode three back to back races,  including both junior features for second in every class entered. Cody Murphy claimed third.

Courtney Duncan reigns supreme in the L & M Energy 85cc Feature race with Micah McGoldrick completing a clean sweep with a win in the ESM & Moonlight Country Jnr 125/250 Feature race.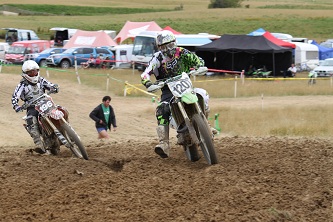 The senior Intermediate class was dominated by local Jono Gardyne.

Sam O'Callaghan, Isaac Hay and Isaiah McGoldrick went bar to bar in MX 2, for the best racing of the weekend. Isaiah took one win and the DRD subscription, before a poor result gave Isaac Hay second overall.


The Christchurch lads - Andy Blanchard, (MX 1) on what he claims to be his favourite track, had some early pressure from Performance MX Coaching's Antony Sproull, who looked strong. But some better results on day two from Darren Paterson saw him take second overall.

Southern Vet Martin Axtens redeemed his Woodville defeat by fellow local Brent Scammell, who was bruised but not broken, from a rare but good off, in qualifying.  Cromwell's Brendon Cornish with four third places took out 3rd place.

The spectator pleasing Sportspro Birchwood Challenge relay race proved entertaining for both riders and onlookers with the Central Otago "A Team" taking the title for 2011, followed by Southlands "Piggy in the Middle" team.

The Rock FM Senior Feature saw Andy Blanchard unchallenged start to finish. Isaiah McGoldrick fought through the pack on a 125, posting fastest lap time in the process, for second, with Darren Paterson third.

Larry Mouat    larryandsue@woosh.co.nz
Results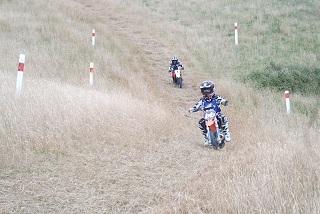 4-8yrs 50cc Intro              
1st  Joshua Smith, 2nd Ryan Harris,  3rd  Hunter Thompson
6-8yrs 50cc MX                 
1st Caleb Moody,  2nd  Matt Robinson, 3rd  Nathan Rhind,  4th Guy Hartley,  5th  Clark Fountain,   6th  Jack Symon                                          7th Finn Sullivan,   8th Kamryn Reedy, 9th Will Healy,  10th  Thomas Stephens,  11th Nick Gray
7-11yrs 65cc                     
1st  Regan Turner,  2nd Kruz Carter,   3rd  Caleb Warren,  4th Jack Minson, 5th Tate Drummond, 6th Jack Treloar,   7th  Logan Hunter, 8th    Josh Cooper,  9th  Caleb Moody, 10th Tayla Gold, 11th  Mitchell Thompson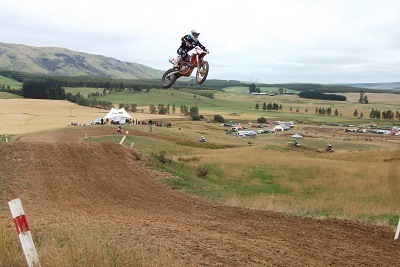 Junior and Senior race results here www.mylaps.com
A Big thank you to ours sponsors for this event

The Blair-Edie Family
The Rock FM
L & M Energy
Sportspro
W-Jet
Nightcaps Contracting
Engineering Sheetmetal  & Marine
Moonlight Country
Dirtrider Downunder
DT King & Co Ltd
Solid Energy
Waiau Hotel
Rogers Yamaha
Motosouth
Winton Motorcycles
Timing Tech
Tuatapere Motel & Backpackers
McIver & Veitch
The Barn Company
Southland Honda
Northern Accessories
Alex Reid Contracting
Kawasaki NZ
Creation Signs
Community Trust of Southland
Brent Scammell Honda
Simon McKenzie Contracting
Bruce Dickens Tree Topping
Peter Gow
Mike Bell
Jim Cooper